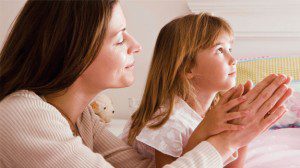 Rejoice always, pray without ceasing, give thanks in all circumstances; for this is the will of God in Christ Jesus for you. – I Thessalonians 5:16-18
Legacy Homeschool Reflections Podcast 119: Pray Without Ceasing
One of the core things that my husband and I want to define our family culture is a lifestyle of praying. I like to say that anytime is the right time to bring our families before the throne of grace. We are so privileged to be able to boldly come before the throne of grace to find grace to help in our time of need.
As we go through our days there are ongoing opportunities to lead our young people in prayer, and on this episode we're talking about the subject of praying without ceasing. I would love to hear from you. How do you cultivate a prayerful atmosphere in your home?
I always love to hear from my listeners, and you can connect with me in the following ways:
Follow me on facebook: https://www.facebook.com/legacyhomeschoolreflections/
Follow me on Instagram: https://www.instagram.com/heartathome24/
Follow me on Pinterest: https://www.pinterest.com/heartathome24/legacy-reflections-of-a-homeschooled-homeschooling/
Follow Me On Twitter: https://twitter.com/LegacyHomescho1
Subscribe to my YouTube Channel: https://www.youtube.com/channel/UCpElj3DmSMesP0w_pCm66xw?view_as=subscriber
Thank you for listening and may the Lord be with you until we meet again!