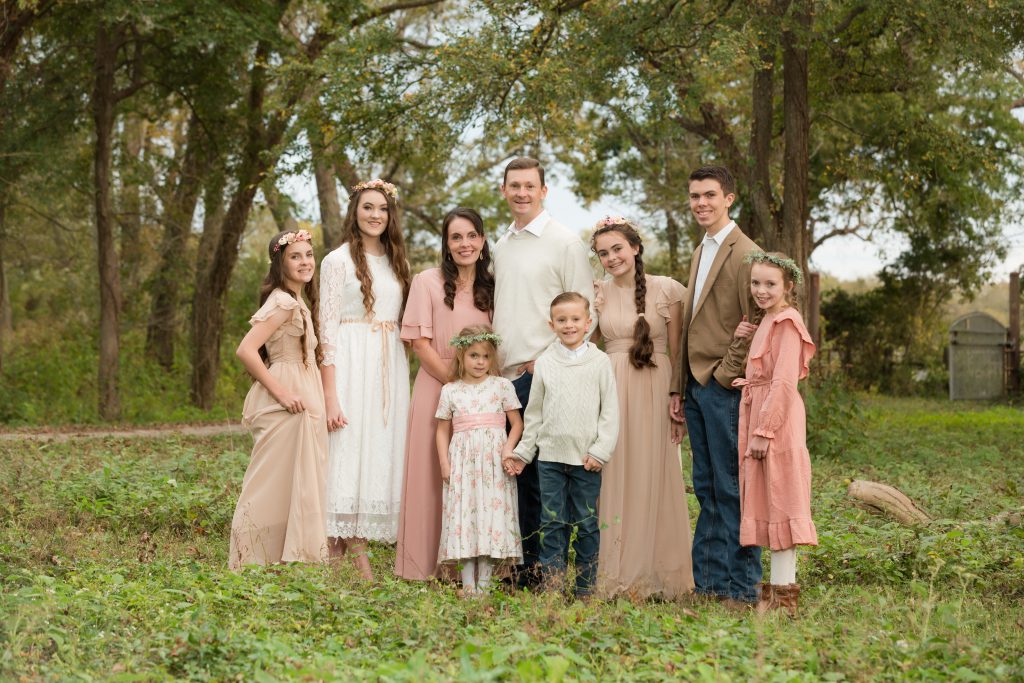 Hello Dear Friends,
It is astounding to think that we are closing out the year and saying hello to 2022. Matt and I were talking the other day, and I told him that I think the events of the last two years have forever changed my perspective on life. I now know how quickly so much can change seemingly overnight. Certain things such as life, health, freedom, and finances are unstable and cannot be counted as a certainty this side of heaven.
That fact can leave us feeling insecure or even hopeless apart from Christ, but because of the eternal hope we have through Christ we can look up placing all our hope and trust in Him. He is our stability when the world around us is truly groaning awaiting the redemption that is to come through Christ Jesus our Lord.
For we know that the whole creation has been groaning together in the pains of childbirth until now and not only the creation, but we ourselves, who have the first fruits of the Spirit, groan inwardly as we wait eagerly for adoption as sons, the redemption of our bodies. Romans 8:22-23
While we have all seen much unraveling of our plans, the economy, and so much more, we can look to Christ and say, "All is well." This confidence is not conjured up by human strength or by external circumstances but only by fixing our eyes on Jesus, the author and finisher of our faith. Because of the death, burial, and resurrection of Jesus Christ we are offered life forever with Him for all eternity. The invitation is ours to repent of our sin and believe in the atoning work of Christ on the cross on our behalf. As we embark on this new year it is our sincere hope that you are clinging to this hope even in the midst of a broken world. Because of Jesus it can be well with our souls.
May the God of hope fill you with all joy and peace in believing, so that by the power of the Holy Spirit you may abound in hope. Romans 15:13
Of course this does not mean that we hide our heads in the sand and refuse to face reality or that we do not carry burdens. What it does mean is that we can continually counsel our hearts with the truths of the gospel, allowing the Holy Spirit to strengthen us with the many promises in God's Word. We can stand upon a rock solid faith in our position in Christ and the hope we hold for all eternity.
Just one month before his death the famous preacher of the 1800's, Charles Spurgeon, shared four New Year's resolutions. Here is a brief overview of what he wanted others to consider entering the year 1892:
God's Sovereignty
"I see a highway cast up by the foreknowledge and predestination of God. Nothing of the future is left to chance; nay, not the falling of a sparrow, nor the losing of a hair is left to haphazard; but all the events of life are arranged and appointed. Not only is every turn in the road marked in the divine map, but every stone on the road, and every drop of morning dew or evening mist that falls upon the grass which grows at the roadside. We are not to cross a trackless desert; the Lord has ordained our path in his infallible wisdom and infinite love."
2. God's Guidance
"I see, next, a Guide provided, as our companion along the way. To him we gladly say, 'Thou shalt guide me with thy counsel.' He is waiting to go with us through every portion of the road. 'The Lord, he it is that doth go before thee; he will be with thee, he will not fail thee.' We are not left to pass through life as though it were a lone wilderness, a place of dragons and owls; for Jesus says, 'I will not leave you comfortless: I will come to you.'"
3. God's Strength
"Beside the way and the Guide, I perceive very clearly, by the eye of faith, strength for the journey provided. Throughout the whole distance of the year, we shall find halting-places, where we may rest and take refreshment, and then go on our way singing, "He restoreth my soul." We shall have strength enough, but none to spare; and that strength will come when it is needed, and not before…God all-sufficient will not fail those who trust him. When we come to the place for shouldering the burden, we shall reach the place for receiving the strength. If it pleases the Lord to multiply our troubles from one to ten, he will increase our strength in the same proportion….Our lamps shall be trimmed as long as they shall need to burn. Let not our present weakness tempt us to limit the Holy One of Israel. There is a hospice on every pass over the Alps of life, and a bridge across every river of trial which crosses our way to the Celestial City. Holy angels are as numerous to guard us as fallen ones to tempt us. We shall never have a need for which our gracious Father has furnished no supply."
4. God Glorified
"One thing more, and this is brightness itself: this year we trust we shall see God glorified by us and in us. If we realize our chief end, we reach our highest enjoyment. It is the delight of the renewed heart to think that God can get glory out of such poor creatures as we are….We hope that God has been in some measure glorified in some of us during the past year, but we trust he will be glorified by us far more in the year which now begins….We wish our whole life to be a sacrifice; an altar of incense continually smoking with sweet perfume unto the Most High. Oh, to be borne through the year on the wings of praise to God."
One month after Spurgeon wrote those words he completed his earthly pilgrimage, and how grateful I am for the wisdom he left behind through his many sermons and writings. If we can focus on those four points we will enter into this new year with a kingdom-minded perspective to steady us in these uncertain times.
May the Lord bless you as we enter this new year and supply His tailor-made grace for every circumstance this new year may bring. May we finish this new year loving Christ more than we do today.