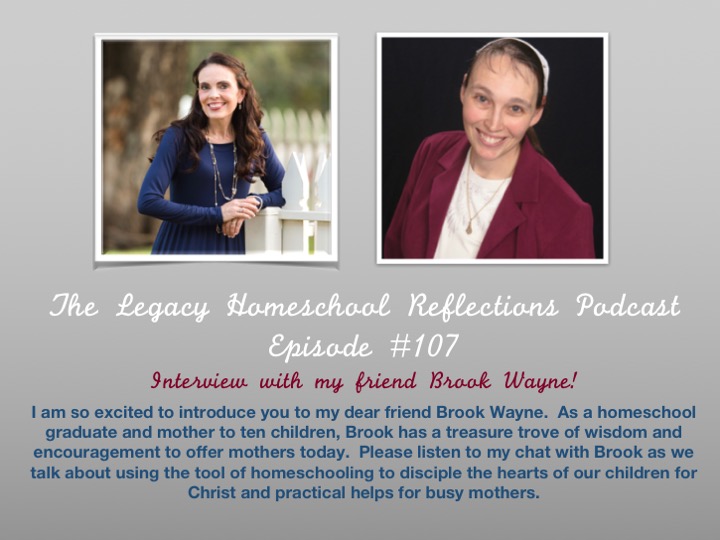 Hello Friends! Today I want to introduce you to my sweet friend Brook Wayne. Brook and I were both homeschooled back in the prehistoric days of the homeschooling movement, and we are both now homeschooling our own children.
Legacy Homeschool Reflections Podcast 107: Interview With Brooke Wayne, Part 1
Brook is wife to author and speaker Israel Wayne and the mother of ten children. She co-authored the helpful book Pitchin' A Fit and also speaks at homeschool conventions and ministry conferences. Brook and Israel have a ministry called Family Renewal, and their heart is to encourage families to be a people prepared for the Lord.
I believe you will be encouraged hearing Brook's heart and perspectives as she shares on the podcast this week and next. I strongly encourage you to check out the ministry of Family Renewal and all things pertaining to Brook and Israel Wayne. I will leave some links below where you can connect with Brook.
https://www.familyrenewal.org
https://ultimateradioshow.com/family-renewal/
https://www.youtube.com/channel/UCNfS-DUuKHPQHpBadmIe-xA
https://www.familyrenewal.org/store/