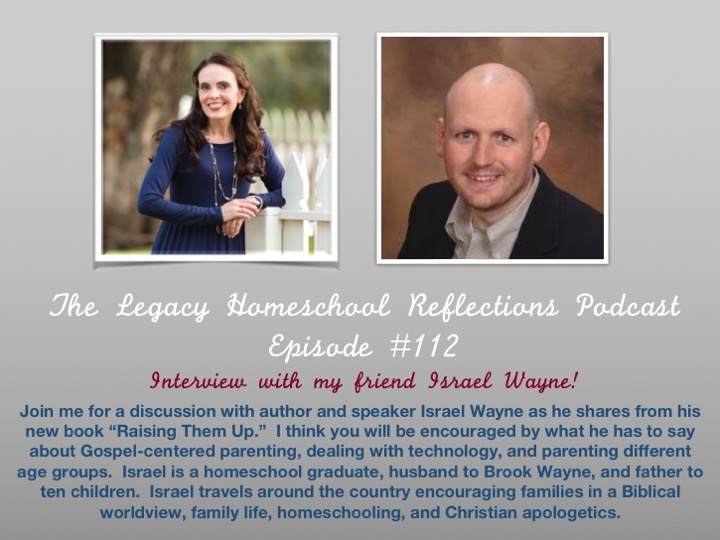 Hello Friends and welcome back to another episode of the Legacy Homeschool Reflections Podcast! Today's episode is a discussion I had with my friend Israel Wayne.
Legacy Homeschool Reflections Podcast 112: Interview with Israel Wayne
Israel recently published a new book titled "Raising Them Up," and on this episode he dives into some of the topics from his book. A few things we discuss are parenting different age groups, dealing with technology, and keeping the gospel at the heart of our parenting.
I want to encourage you to check out the ministry of Israel and his wife Brook. They both speak and write and are the parents of ten children. They have a lot of seasoned wisdom on the topics of parenting, homeschooling, a Biblical worldview and much more. I will leave links below for you to connect with them and find encouragement for the journey:
Thank you for joining me for this week's episode. If you have been encouraged by what you have found here, would you consider leaving a star rating and/or review over at iTunes? That is a small way that you can help spread the word about this podcast. Thank you so much, and may the Lord be with you until we meet again.